Ahhh Autumn! My favorite time of year, and this year, proving one of the busiest.
Coastside's Chili & Chowder Cook-Off...one of my work projects ..
.Before.....plans are only on paper...


During.....getting these events to this point is hard work...contacting entertainers..registering , participants..media registering contestants, vendors, media blitz, community contacts...paperwork, paperwork! Phone calls...tons!!!! Logo, brochures, printers....
Site is chosen: Pillar Point Harbor, of course!
Then, the physical work starts in the weeks before the event..flyers for store fronts, banners hung...signs placed.
Then the actual groundwork...measuring the sites for stage, food vendors, craft vendors and the Chili and Chowder contestants tents and preparation sites, parking and ahem..port-a-potties.
Then the heavy physical end of it....tote that barge...lift that bale!! It's harder than it looks...


The hardy souls camp out overnight to guard the equipment brought in..and to start at first light for the final preparations..yawn.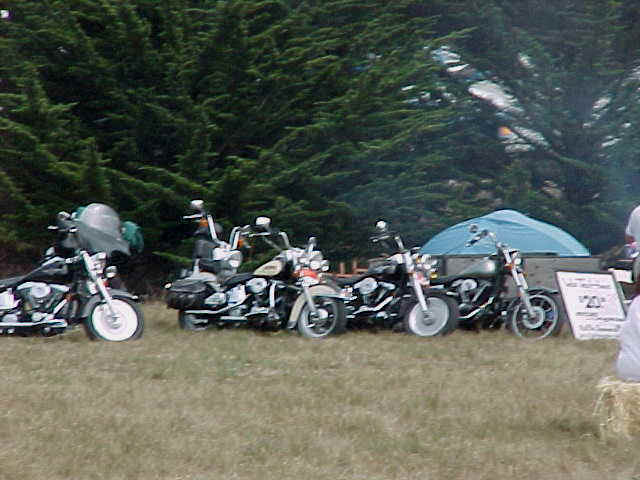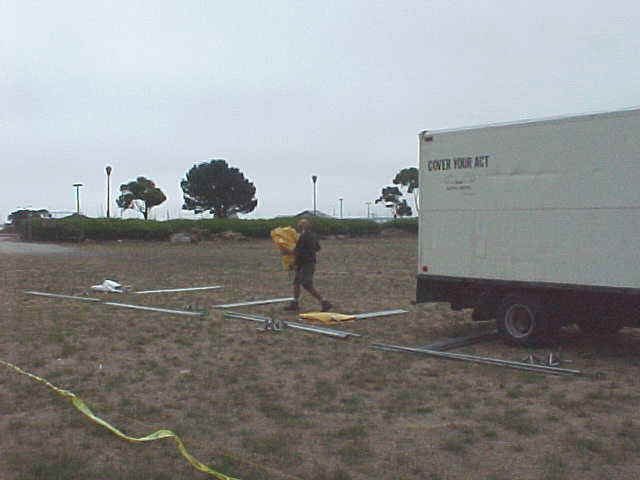 Imagine, this will be full of cars tomorrow! Tents have finally arrived!!!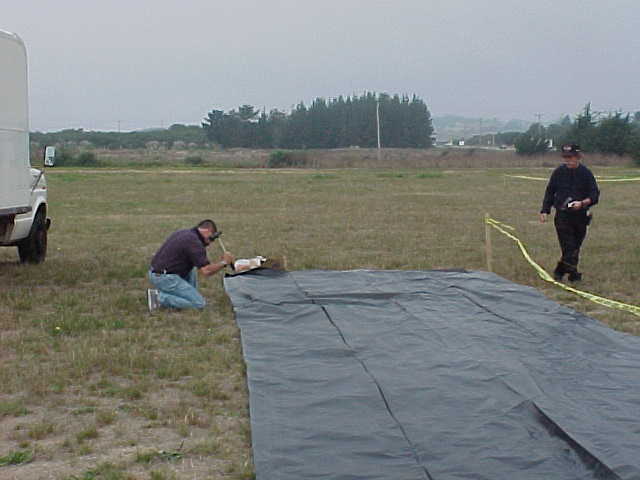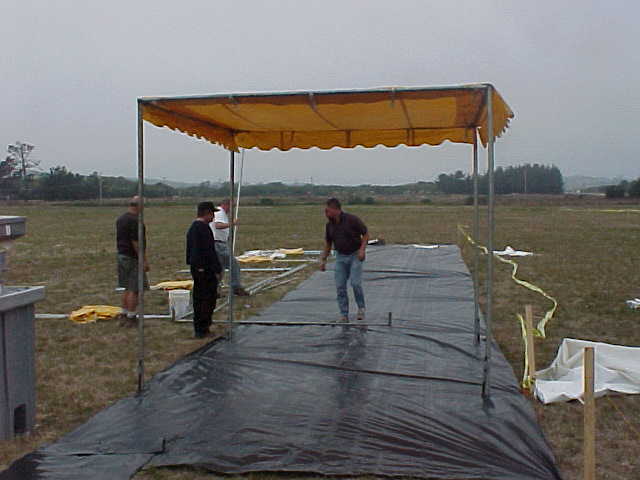 Guillermo & Graydon measure, hammer, groan. More help roars up.. 11 more to go??!!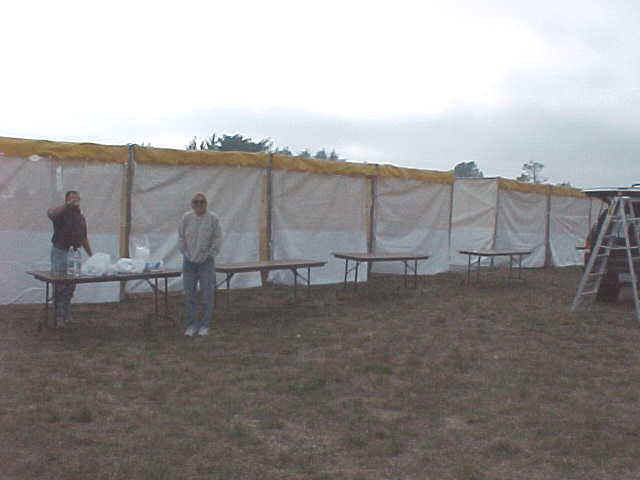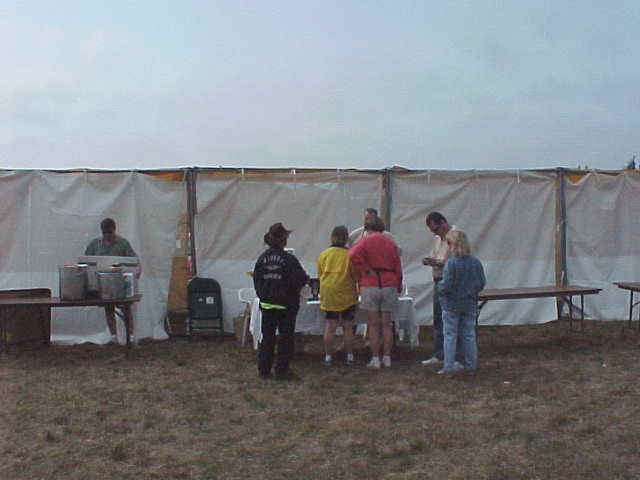 Tents are up! Delores crows. Now to get contestants into assigned tents.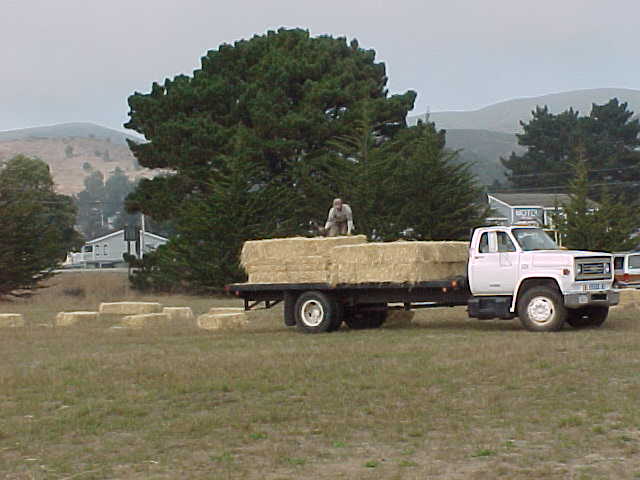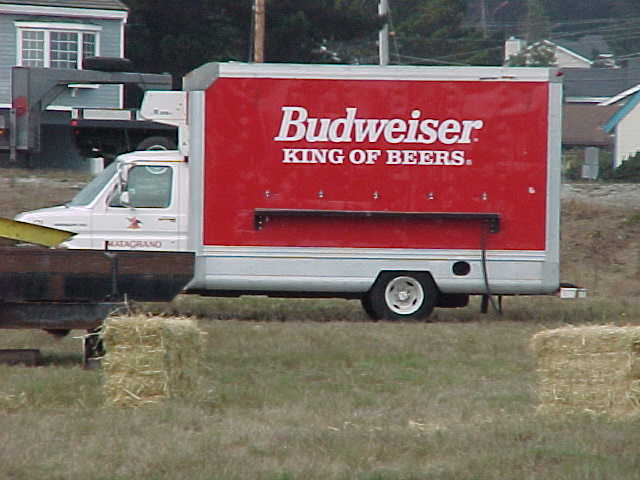 Seating arrives.... One sponsor with refreshment..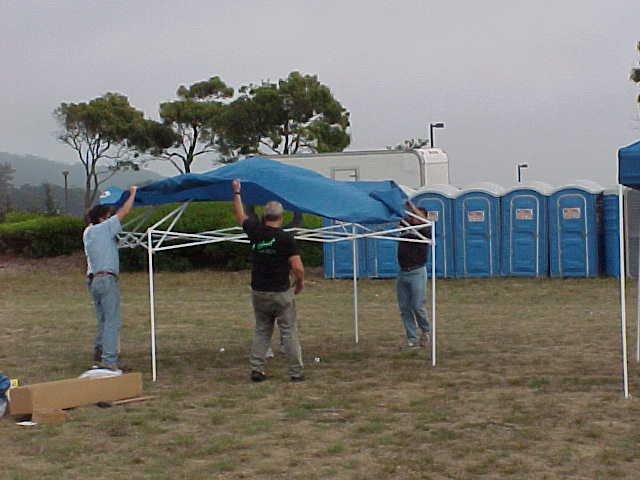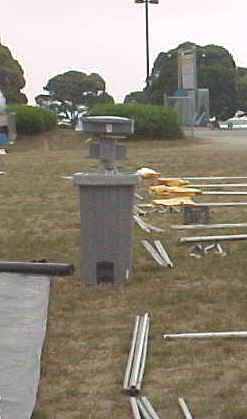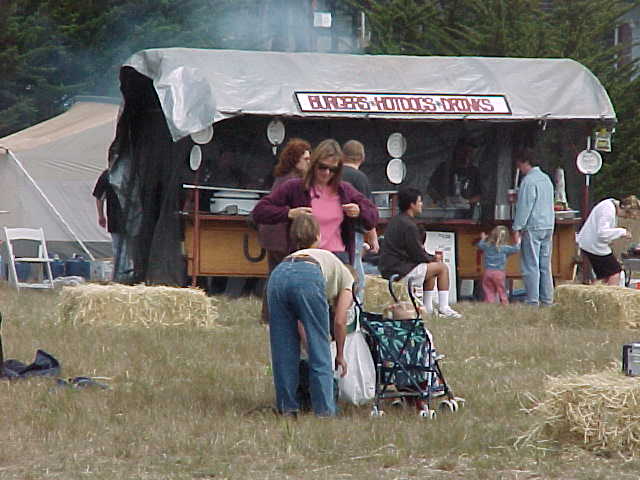 Box reads one person can.. Danger Will Robinson! The 'Unknowns food booth.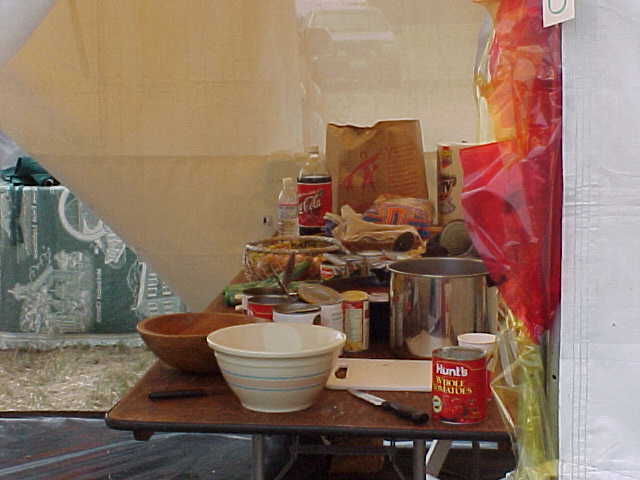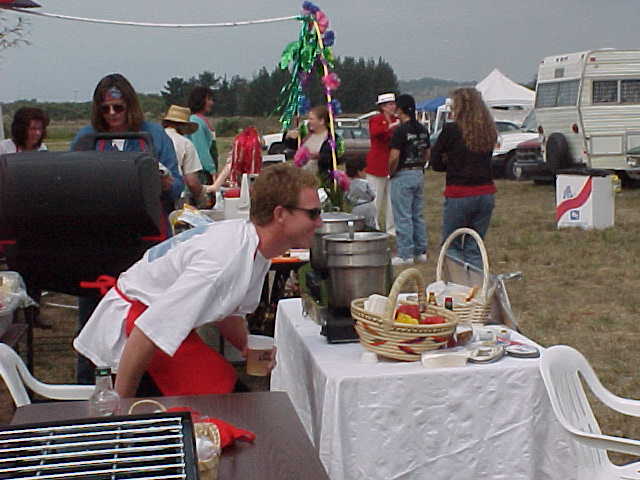 Contestants start setting up, bringing 'secret' ingredients The public begins to arrive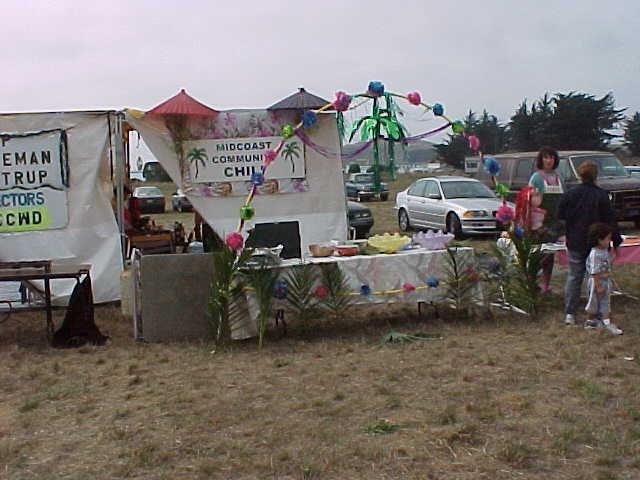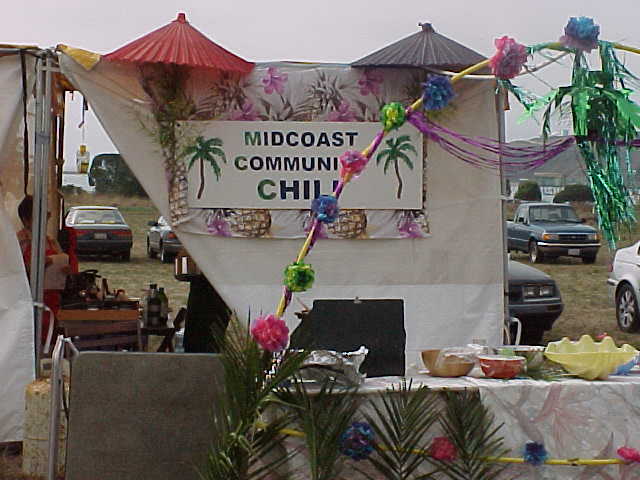 Booths are 'glitzed' up........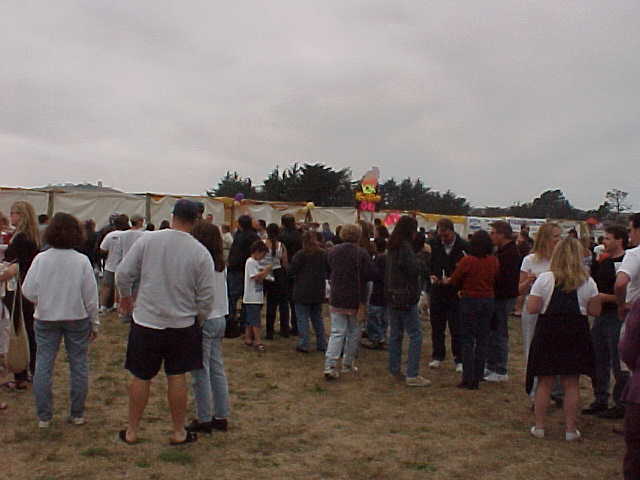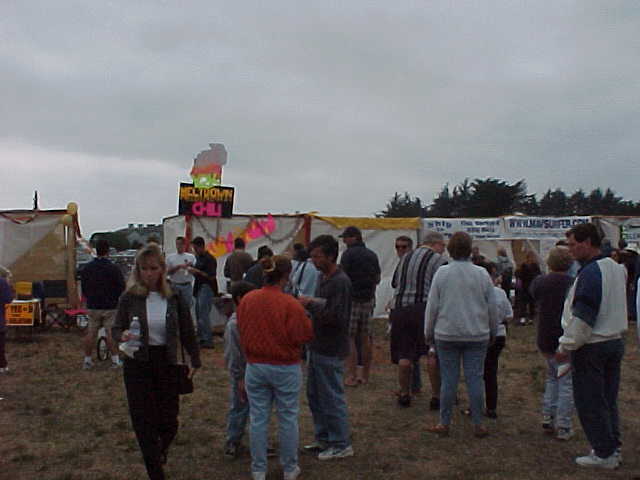 Pleasure seekers arrive enmass!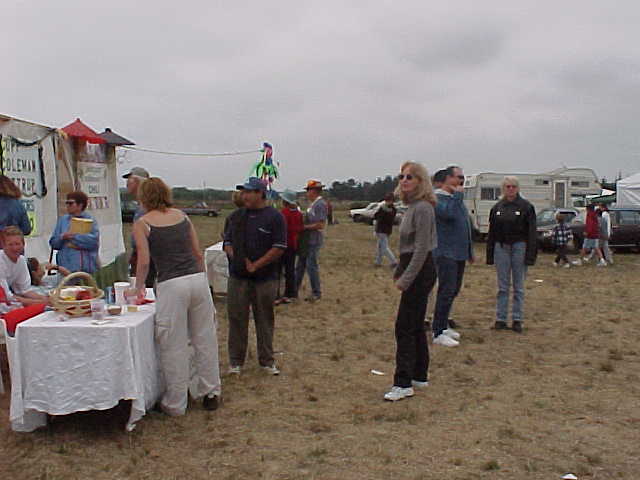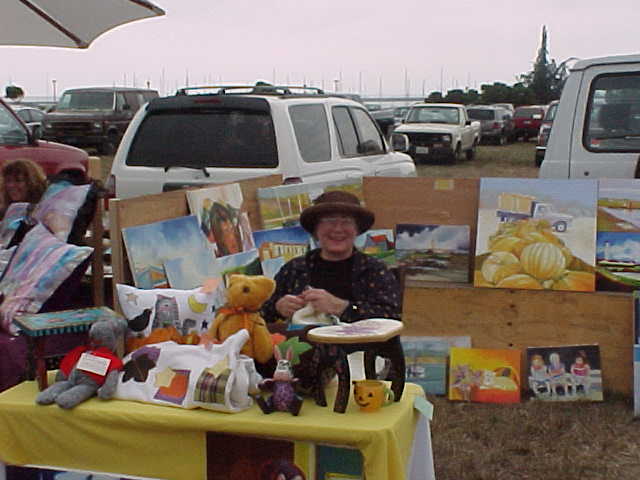 Yours truly, checking to see if all is running smoothly. A happy vendor!!!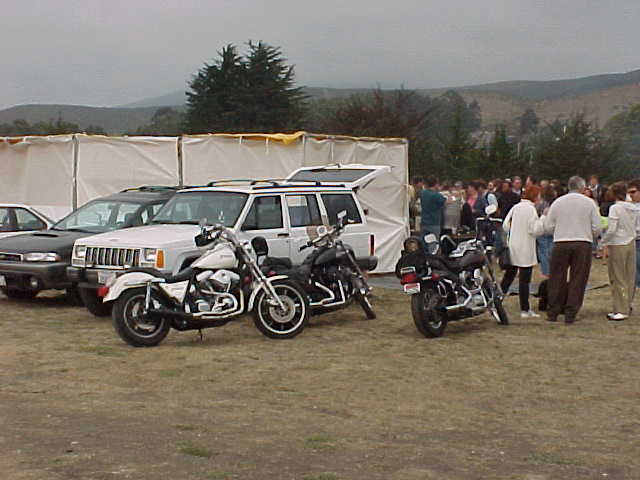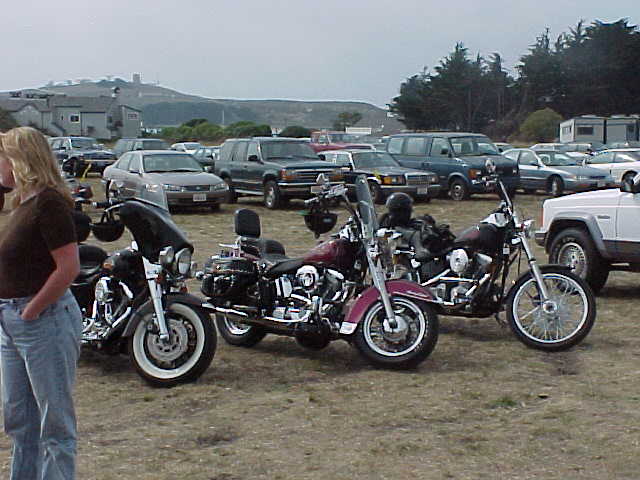 The 'Unknowns'...our parking security.......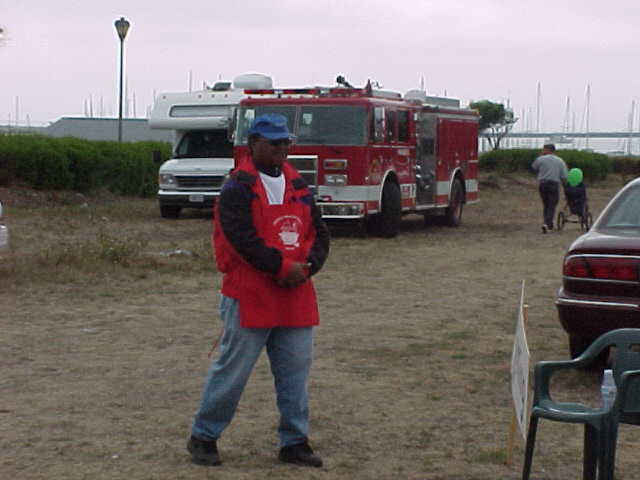 and so is Max!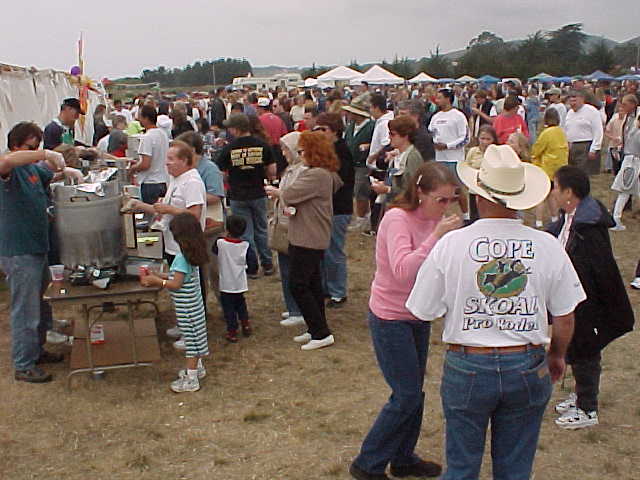 and still they come..and eat, and eat!!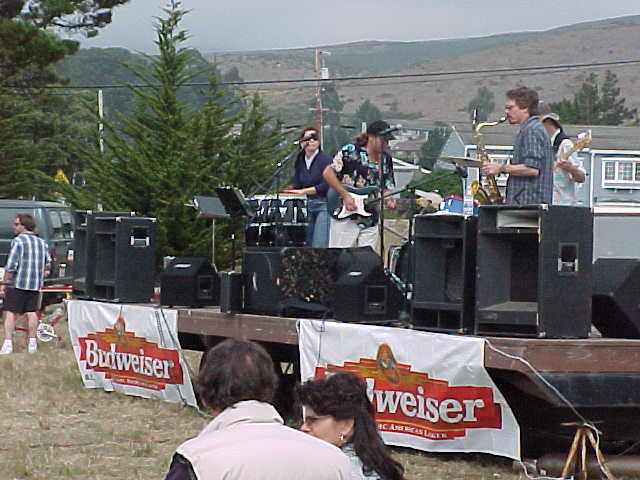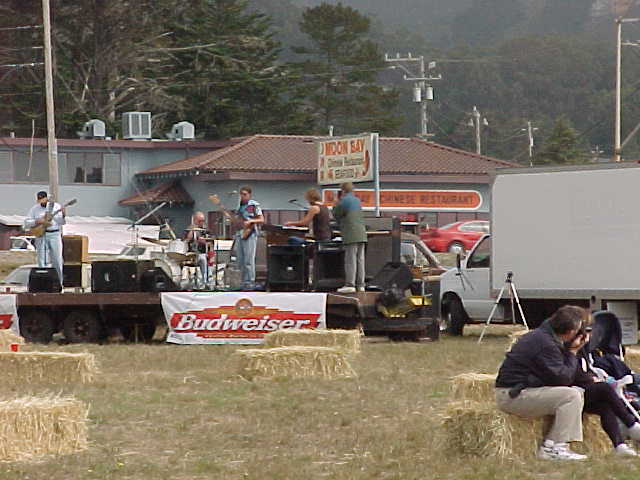 The bands played all day..keeping things lively!

Happy shoppers and sightseers..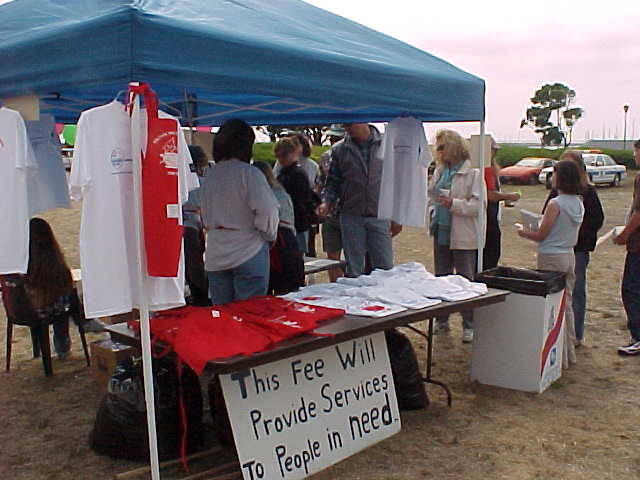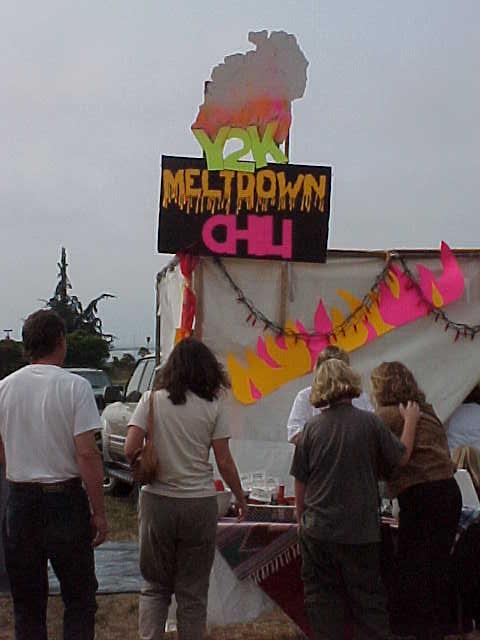 Info, t-shirt tent peopled by staff and volunteers. HOT Chili, and gooood!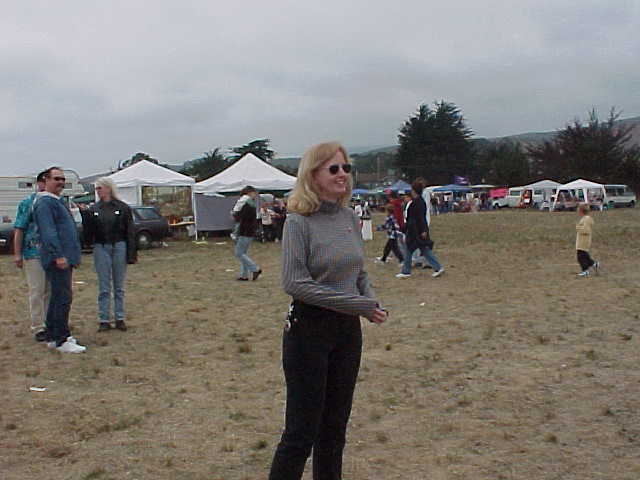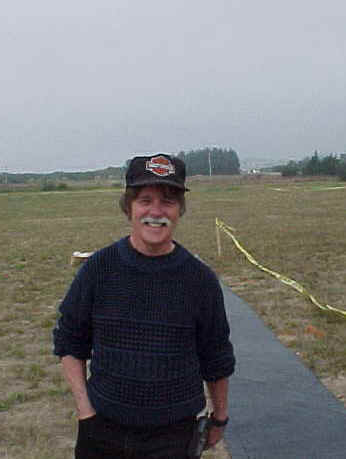 Yippie! A long haul but we pulled it off! The Boss seems pleased!

All in all, a complete success! Chili and Chowder 'chefs' were voted by tasters and judges, and those chosen, were happily announced their status'. Staff, volunteers, wearily greeted the end of the day tired, but happy.!!!
Proceeds will go toward helping the less fortunate of the Coastside, housing, feeding, social services, emergency intervention, employment aid, ........and this is just the beginning...October 16th and 17th, the Pumpkin Festival, and then the Christmas program kicks in. It is a positive and fulfilling program to be involved in.
~October, 1999 Coastside Opportunity Center's Chili Chowder Cook-Off.~

Thanks to all who gave their time, sweat, and care !!!!